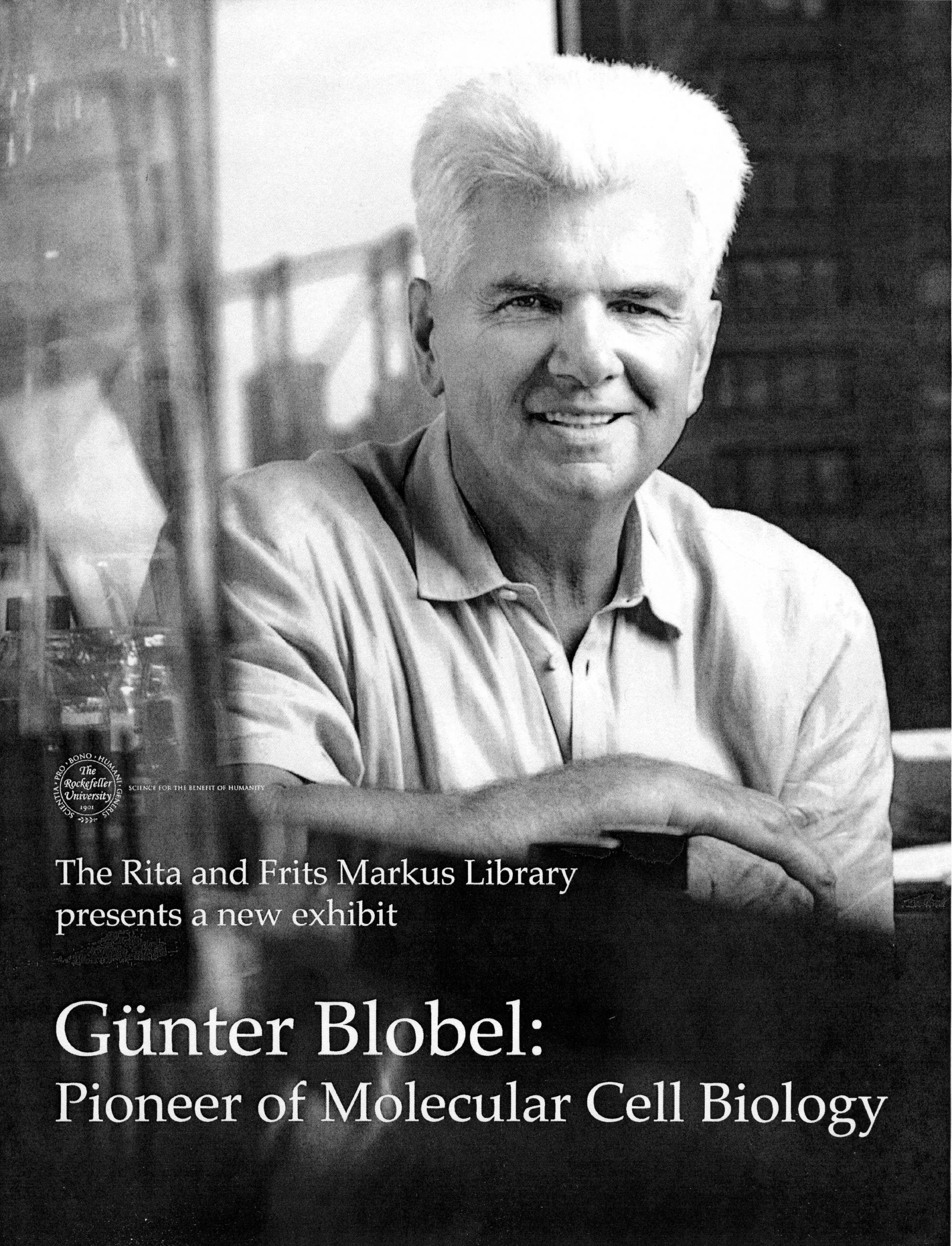 The Markus Library's new exhibit is dedicated to Günter Blobel (1936-2018), a Nobel Prize-winning Rockefeller biologist who discovered the mechanisms by which proteins are targeted for delivery to specific locations within cells. Dr. Blobel joined the Rockefeller faculty 51 years ago; he was the John D. Rockefeller Jr. Professor and had been a Howard Hughes Medical Institute Investigator since 1986.
Beyond his scientific work, Blobel was well known for supporting the rebuilding of Dresden. In memory of his sister Ruth, who was killed in an air raid during the war, Blobel donated almost the entirety of his Nobel prize money for the rebuilding of the Dresden Frauenkirche, a baroque Lutheran church, as well as the building of a new synagogue.
In addition to the Nobel Prize, he received numerous other awards, including the Warburg Medal from the German Society for Biochemistry and Molecular Biology (1983), the E.B. Wilson Medal from the American Society for Cell Biology (1986), the Louisa Gross Horwitz Prize (1989), the Albert Lasker Basic Medical Research Award (1993), and the New York City Mayor's Award for Excellence in Science and Technology (1997).
Printing is not supported at the primary Gallery Thumbnail page. Please first navigate to a specific Image before printing.