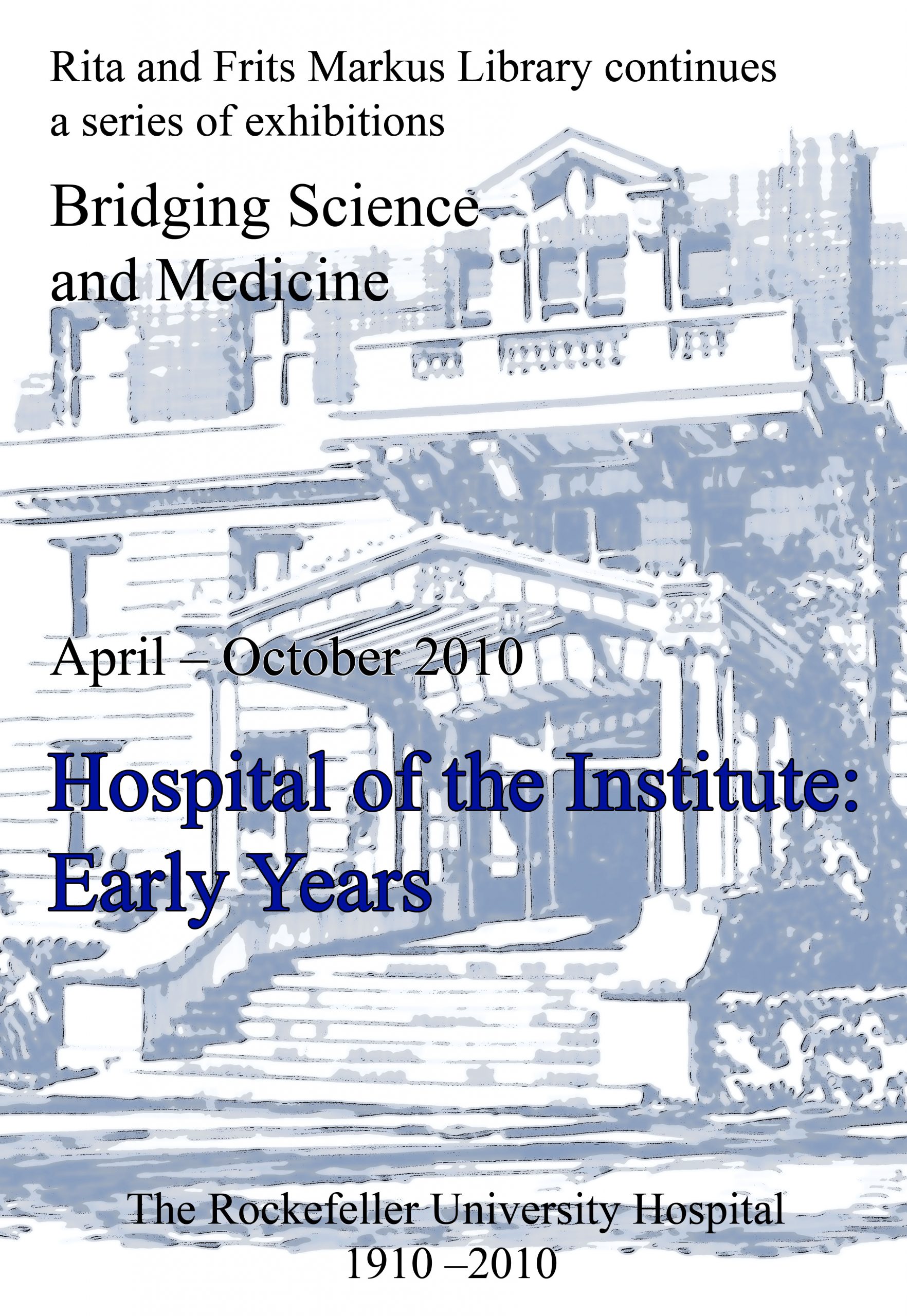 On October 26, 1910, the new Rockefeller Institute Hospital admitted its first research participant, opening up a new era of biomedical investigation in which physicians were given the resources and encouragement to engage in fundamental studies in the hospital laboratories on the disease problems they dealt with on the wards of the hospital. Over the Hospital's history, interactions between clinical and basic scientists have greatly advanced the life sciences.
The current exhibit in the library commemorates the early achievements in the Hospital during the 2010 Centennial year.
Printing is not supported at the primary Gallery Thumbnail page. Please first navigate to a specific Image before printing.