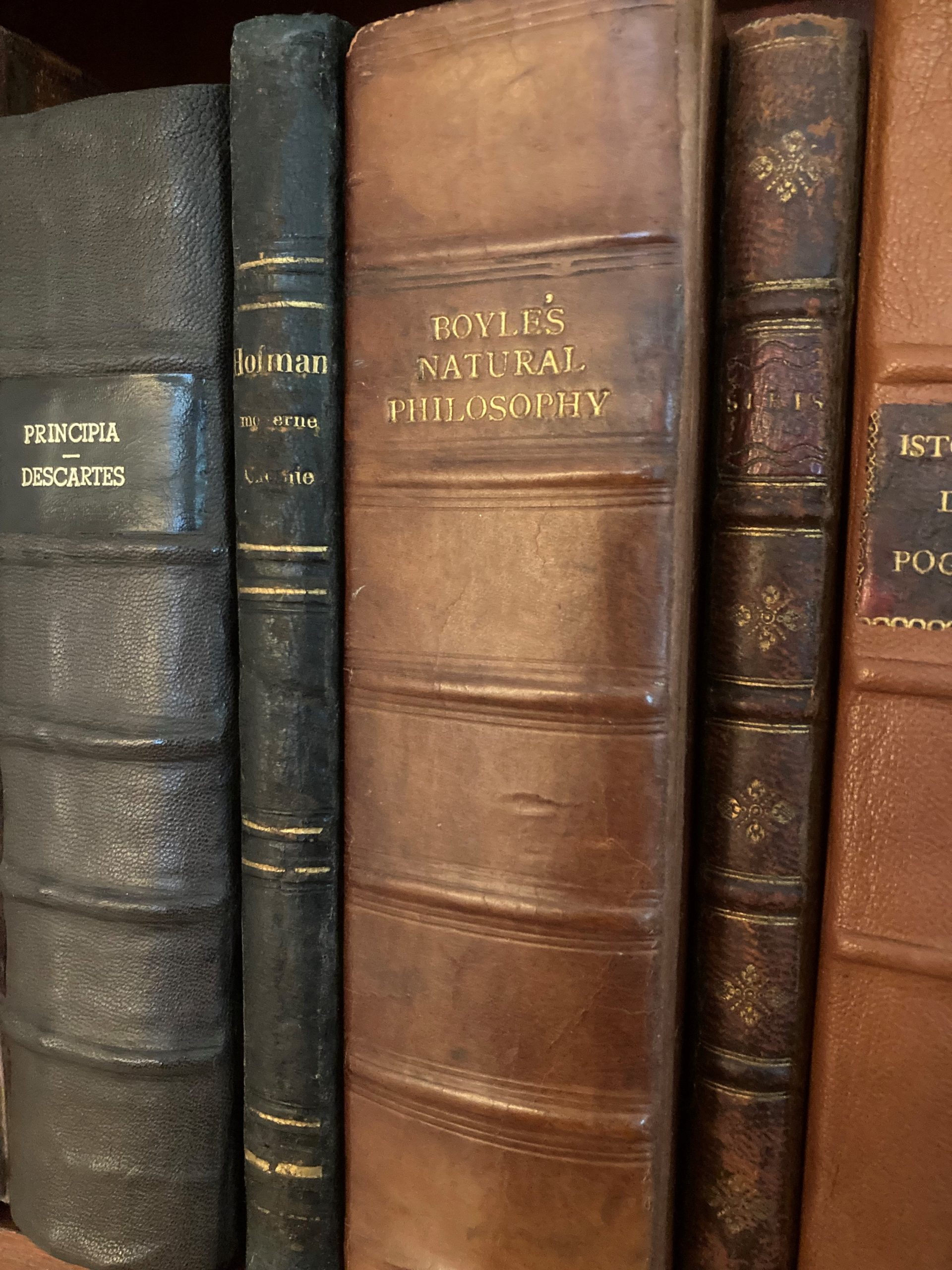 Most of the books in the Markus Library Rare Book Collection were bequeathed by Alfred Einstein Cohn (1879-1957), emeritus of The Rockefeller Institute, one of the first cardiologists in the U.S., a scholar whose interests encompassed many fields and earned his high regard in the world of culture.
Roughly, the collection could be divided into two classes: old and rare volumes of scientific and medical interest, published in 16th, 17th, and 18th centuries and works in medical science from 19th and 20th centuries that were more directly connected with his professional life. Dr. Cohn's rare volumes include some of the major works of many of the great names in the history of medical science, often in the first editions: Celsus, Thomas Bartholinus, G. Borelli, Malpighi, Leuwenhoek, Richard Lower, Mead, and many others.
Some of these volumes were on view during an Open House event that the Markus Library held on September 28th, 2018.
Printing is not supported at the primary Gallery Thumbnail page. Please first navigate to a specific Image before printing.