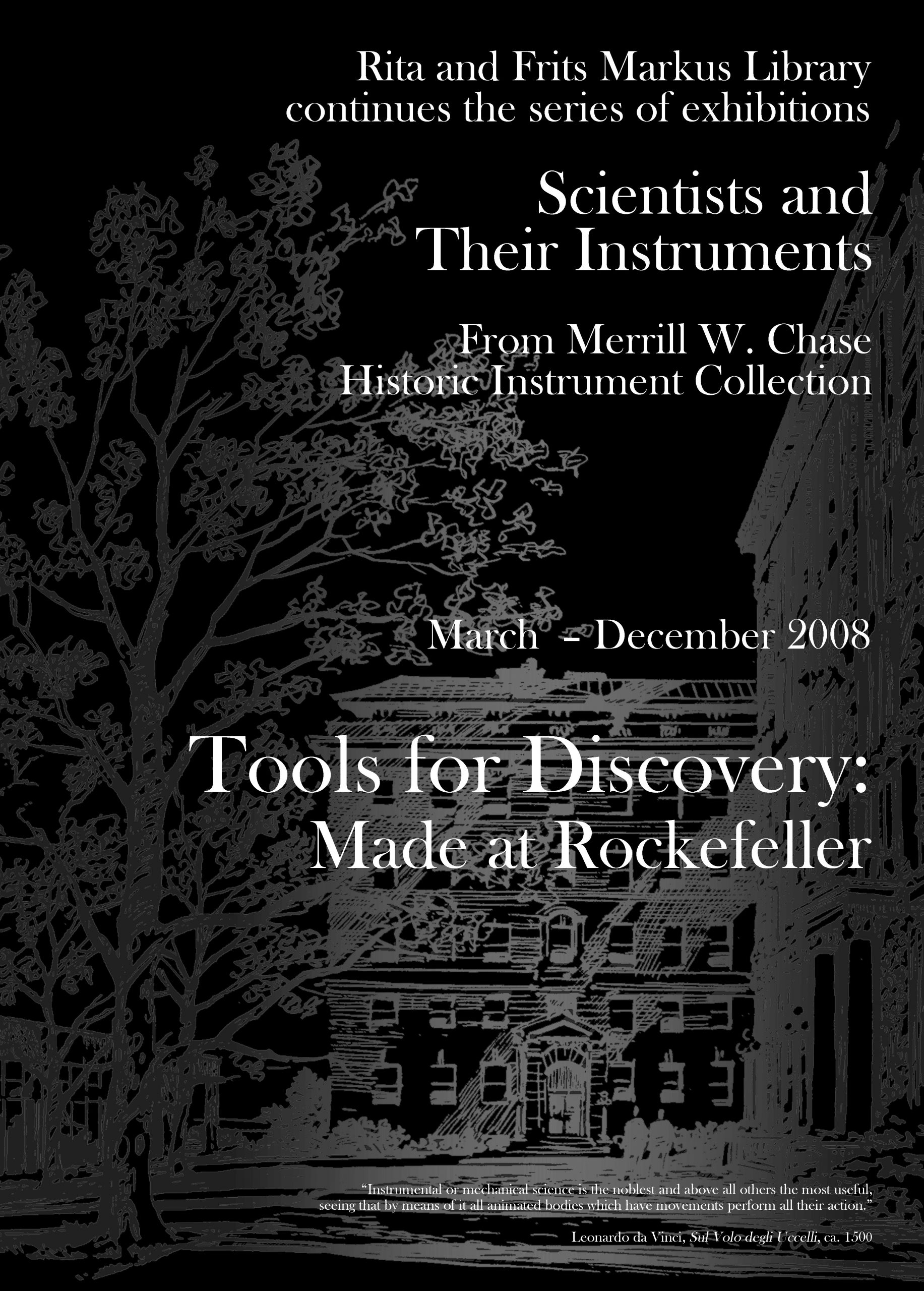 The Markus Library presents the third in a series of exhibits highlighting the Merrill W. Chase Historic Instrument Collection.
The exhibit features instruments designed and made at The Rockefeller University throughout the twentieth century by skilled craftsmen such as Josepf Blum, Nils Jernberg, Otto Hopf, Robert Schoenfeld, Elko Machek, and many others in staff in the instrument, electronics, and glassblower's shops. Their everyday work ranged from repairing existing instruments to designing and producing one-of-a-kind devices such as a digital programmer, centrifuges, microtome, ellipsometer, and peptide synthesizerm, all of which were so useful that they went into commercial production.
The exhibit is dedicated to the memory of Gregory Nilov.
View other exhibits in this series: Odyssey in Science and Medicine and Chemistry of Life: Masters of Flexner Hall
Printing is not supported at the primary Gallery Thumbnail page. Please first navigate to a specific Image before printing.