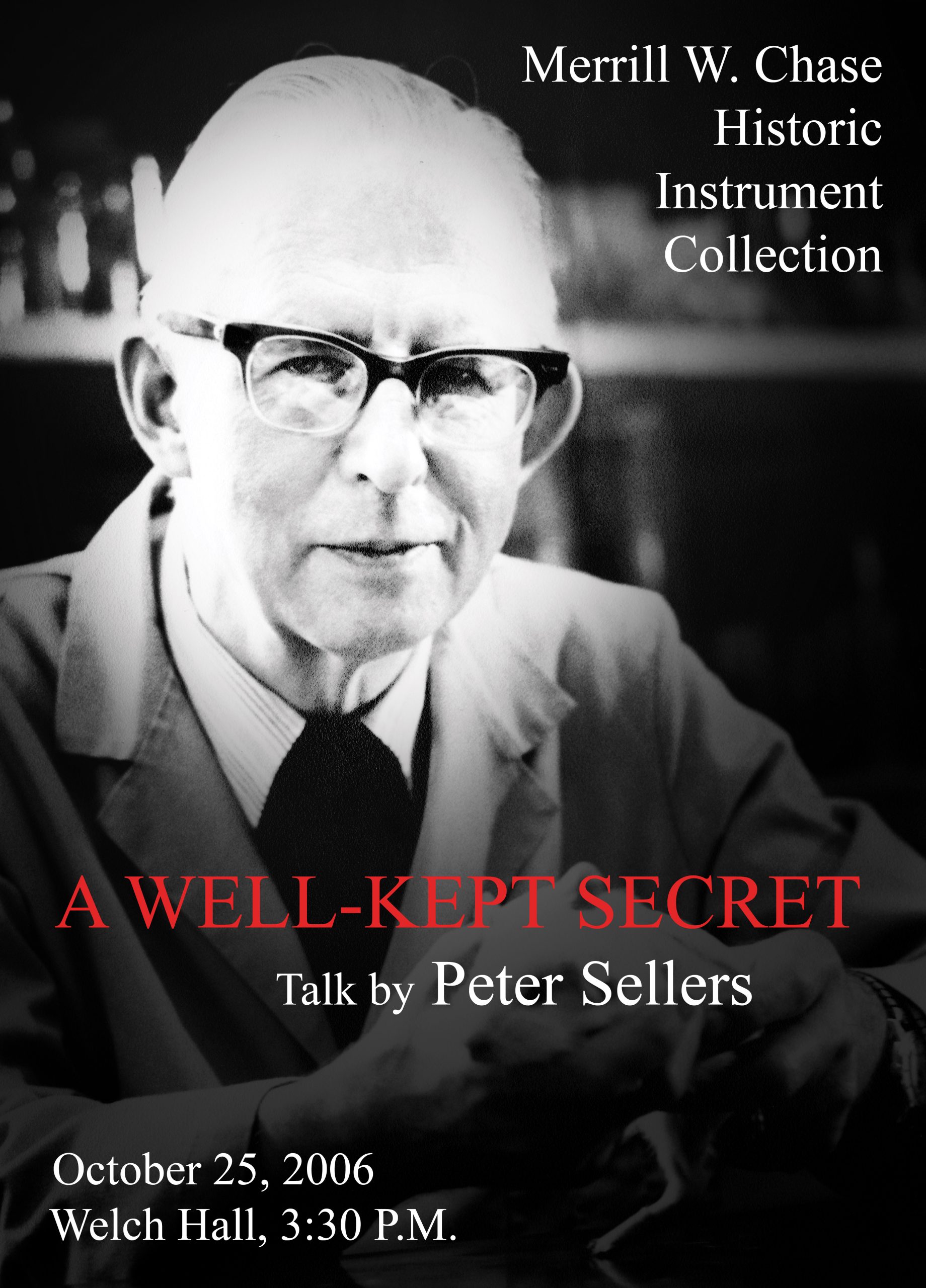 On October 25th, 2006, in conjunction with the first exhibit in the series "Scientists and Their Instruments", The Markus Library presented a talk "A Well-Kept Secret" by Peter Sellers, curator of The Merrill W. Chase Historic Instrument Collection. Peter Sellers (1930-2014) was a pioneering mathematician whose research contributed significantly to the first computer search/matching algorithm for DNA.
View also the accompanying exhibit: Odyssey in Science and Medicine
Printing is not supported at the primary Gallery Thumbnail page. Please first navigate to a specific Image before printing.