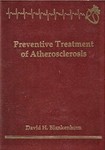 Title
Blankenhorn, D. Preventive treatment of atherosclerosis
Description
David H. Blankenhorn. Preventive treatment of atherosclerosis
There is no longer any doubt that atherosclerosis is, by and large, a preventable disease. There is an increasing body of evidence justifying its active prevention and treatment.
This book is a short, straight-forward, and readable account of risk factors for atherosclerosis and diagnostic and management routines that Dr. Blankenhorn has found helpful in his practice. Blankenhorn's writing is clear and appropriate. The first four chapters are taken up with a description of atherosclerosis and the major risk factors, a discussion on primary and secondary prevention, the techniques of physical examination and non-invasive testing, and the chemistry and physiology of plasma lipids. Chapter 5 covers plasma lipid pattern diagnosis and selection of diet therapy. The next chapter on blood pressure reduction puts proper emphasis on a reduction in dietary sodium and weight loss. The selection of drugs available in America is a little more restricted than those available to us. The final three chapters are on exercise and smoking cessation, and a chapter on pitfalls in therapy. Overall, how useful is this book? The emphasis on the desirability of risk factor reduction, the practicality of it, and the proof that risk factor reduction can produce regression of atherosclerosis and reduction in mortality is excellent and in these respects the book is impressive.
The reviewer uses and recommends rather simpler treatment regimens for lipid-lowering and hypertension, and a rather different range of medications is available in Australia.
In spite of this, the book is certainly well worth reading by anyone with an interest in the subject, and if it prompts practitioners to attempt active preventive treatment of atherosclerosis it will have served its purpose.
G. D. Calvert
Publisher
Addison-Wesley, Medical Division
Keywords
atherosclerosis - prevention and control
Recommended Citation
The Rockefeller University, "Blankenhorn, D. Preventive treatment of atherosclerosis" (1984). RU Authors. 10.
https://digitalcommons.rockefeller.edu/ru-authors/10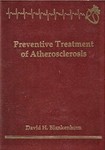 COinS