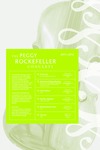 Description
The Peggy Rockefeller Concert Series consists of six musical performances each year by internationally acclaimed artists in a venue unmatched in New York City—the University's Caspary Auditorium.
In 1958, Rockefeller chemist Theodore Shedlovsky, an ardent music lover, invited a group of his musician friends to perform in the new auditorium, and the Rockefeller Concert Series was born. After beloved concert-goer Peggy Rockefeller, wife of honorary chairman and life trustee David Rockefeller passed away in 1996, President Torsten Wiesel proposed that the concerts be renamed in her honor.
For many years, Dr. Shedlovsky put together spectacular concerts, presenting high-caliber musicians and ensembles. Later, he entrusted the concert management to his colleague Gerald Edelman, a Nobel Prize-winning neuroscientist. Currently organized by Professor George N. Reeke, Jr., The Peggy Rockefeller Concerts remain a faculty initiative, exemplifying the important partnership of science and music.
Publication Date
6-30-2011
RU Department
Communications and Public Affairs
Publisher
The Rockefeller University
Keywords
Peggy Rockefeller Concerts, Theodore Shedlovsky, poster
Recommended Citation
The Rockefeller University, "PEGGY ROCKEFELLER CONCERTS 2011-2012" (2011). Posters. 142.
https://digitalcommons.rockefeller.edu/posters/142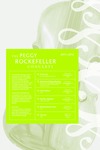 COinS