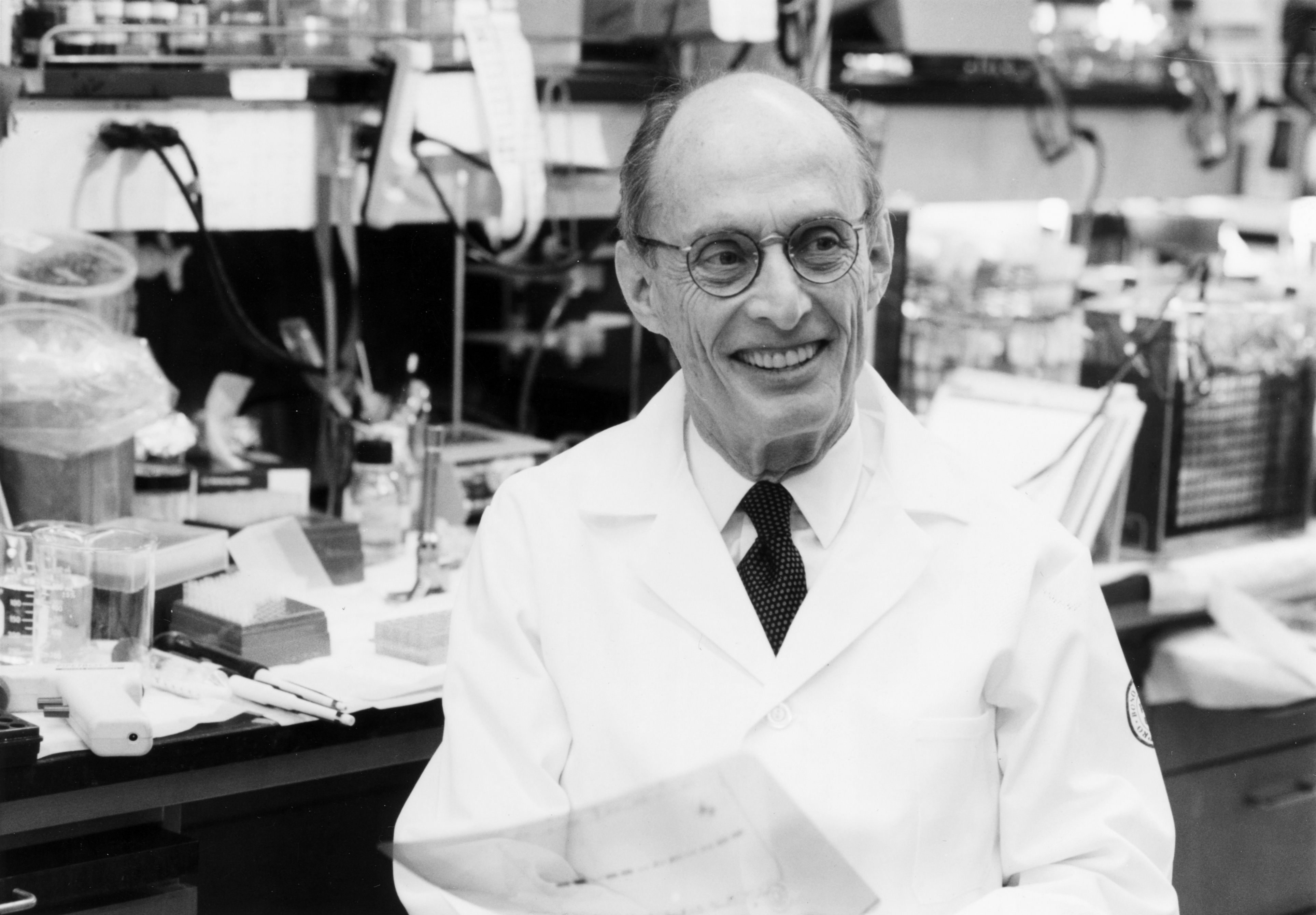 Paul Greengard was born on December 11, 1925, in New York City. During World War II, he served in the United States Navy as an electronics technician at the Massachusetts Institute of Technology working on an early warning system to detect Japanese kamikaze planes. After the war, he attended Hamilton College where he graduated in 1948 with a bachelor's degree in mathematics and physics. He decided against a graduate school in physics because most post-war physics research was focusing on nuclear weapons and instead became interested in biophysics.
He began his graduate studies at Johns Hopkins University in the lab of Haldan Keffer Hartline. Inspired by a lecture by Alan Hodgkin, Greengard began work on the molecular and cellular functions of neurons. In 1953, Greengard received his Ph.D. and spent five years in England doing postdoctoral work at the University of London, Cambridge University, and the National Institute for Medical Research.
Upon returning to the United States, Greengard conducted research at the NIH; directed the department of biochemistry in the research laboratory of the pharmaceutical giant Geigy (now Novartis); and taught at Vanderbilt University School of Medicine, the Albert Einstein College of Medicine, and the Yale University School of Medicine. In 1983 he came to Rockefeller, where he established the Laboratory of Molecular and Cellular Neuroscience and served as founding director of the Fisher Center for Research on Alzheimer's Disease. In 2000, Greengard, Arvid Carlsson, and Eric Kandel were awarded the Nobel Prize for Physiology or Medicine for their discoveries concerning signal transduction in the nervous system.
With his wife, the renowned sculptor Ursula von Rydingsvard, Greengard used the full sum of his Nobel Prize money to create an award for outstanding women in biomedical research. Greengard named the award after his mother, Pearl Meister Greengard, who died giving birth to him; and he hoped it would increase the likelihood that women would receive their fair share of the highest honors in science.
Printing is not supported at the primary Gallery Thumbnail page. Please first navigate to a specific Image before printing.