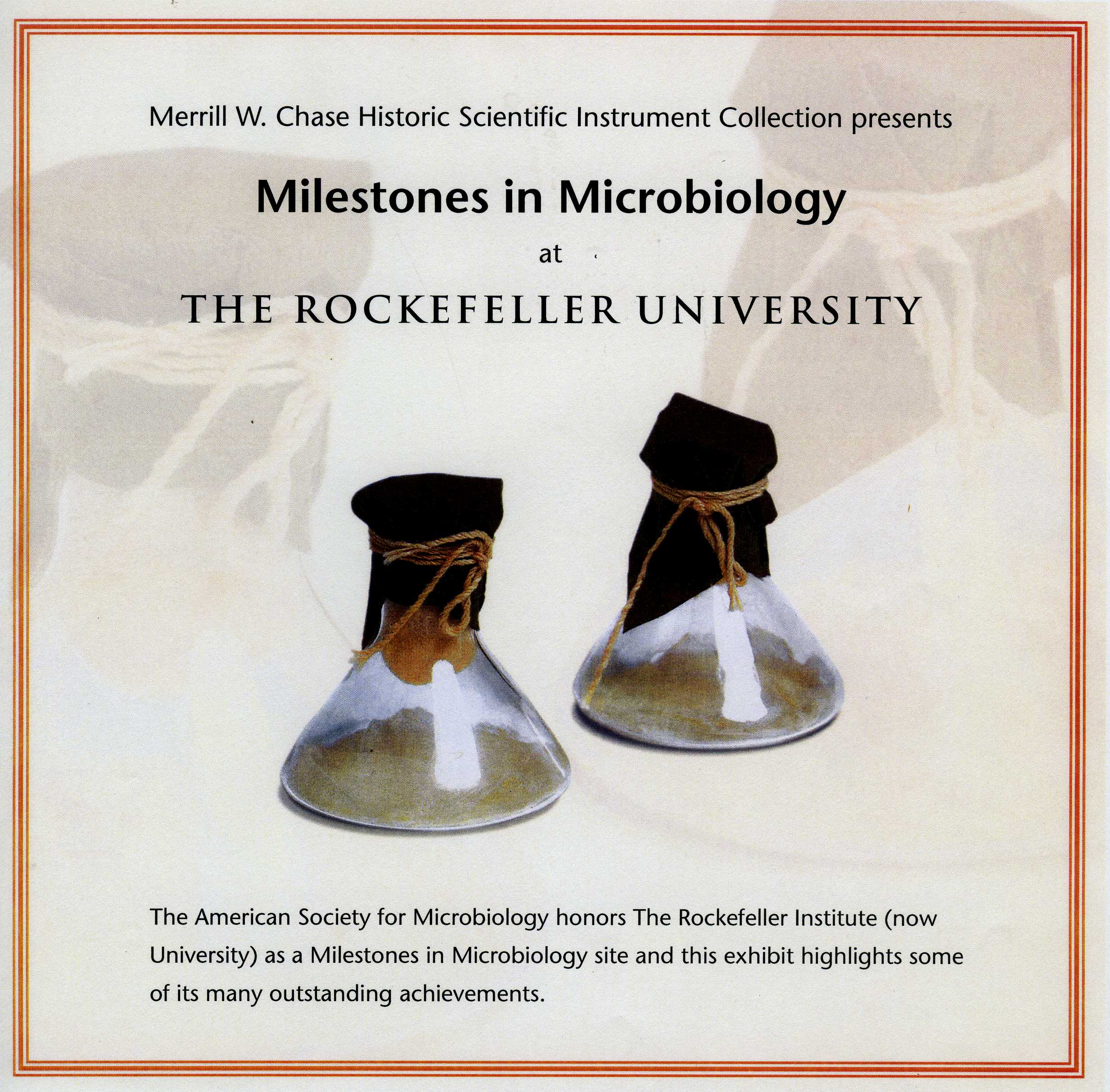 Infectious disease was once the most serious threat to human health. Research in microbiology changed this by revealing the responsible pathogens and producing therapies to counter their infection. For its critical contributions to this historic transition, on April 8th, 2015, The Rockefeller University was named a "Milestones in Microbiology" site by the American Society for Microbiology. A plaque commemorating the honor has been installed on the first floor of the Greenberg Building.
The exhibit that was on the display in the newly reconstructed historic laboratory in Flexner Hall, featured the many outstanding achievements of Rockefeller scientists, and in particular groundbreaking discoveries by Oswald T. Avery, Colin M. MacLeod, Maclyn McCarty, Peyton Rous, and Emil C. Gotschlich.
Printing is not supported at the primary Gallery Thumbnail page. Please first navigate to a specific Image before printing.