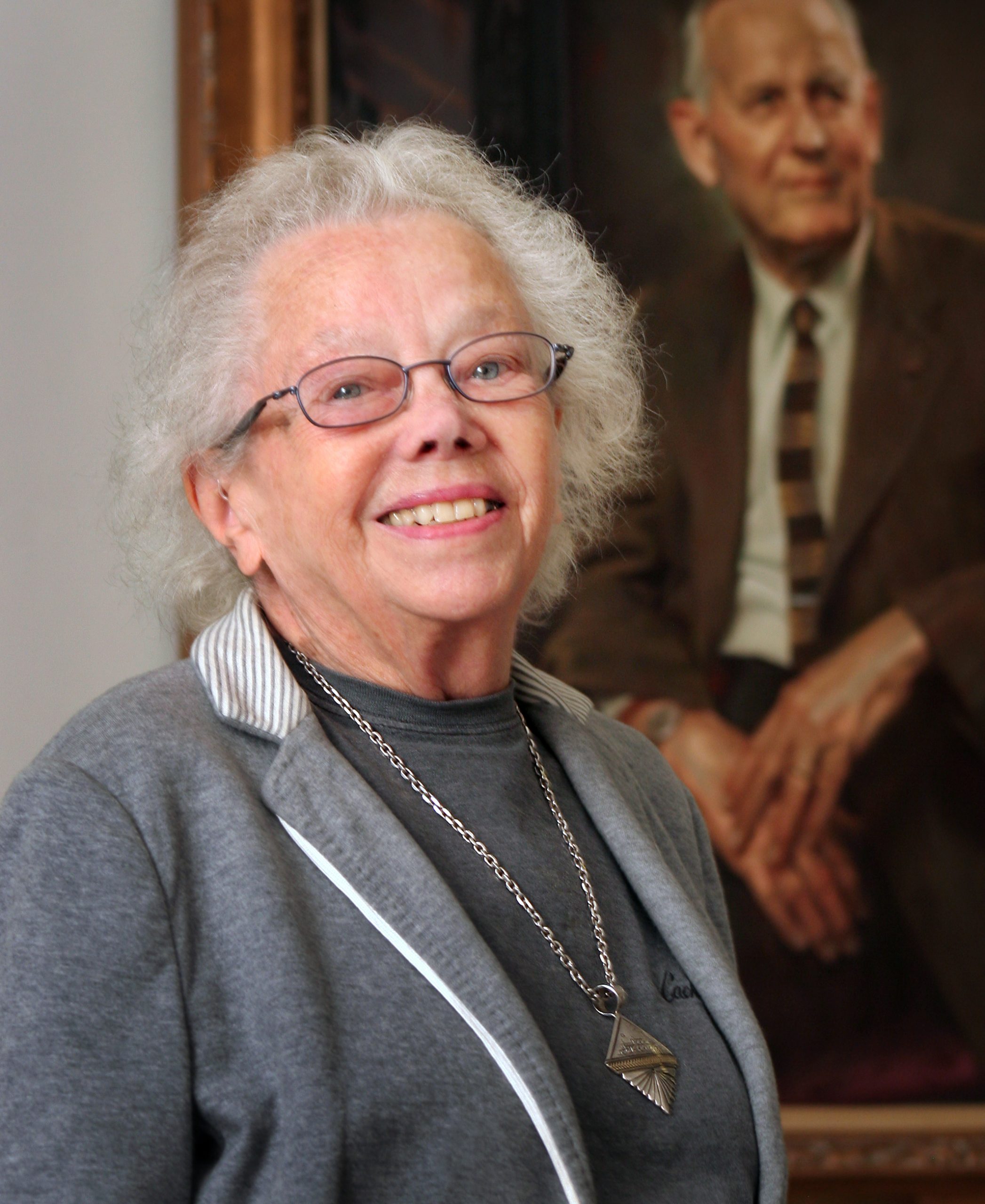 Marjorie McCarty joined The Rockefeller University in 1957 as a technician and secretary in the laboratory of Maclyn McCarty. Dr. McCarty and two other Rockefeller scientists – Oswald Avery and Colin MacLeod – were the first to demonstrate that DNA is the chemical basis of heredity.
Marjorie McCarty was born in New York in 1927. She attended Syracuse University for three semesters, and then completed her bachelor's degree at Hunter College, where she studied psychology and sociology. She married Maclyn McCarty in 1966. Two years later, she left The Rockefeller University to take a position at New York Hospital, where she worked in Vincent Dole's methadone program. This work spurred her interest in pursuing a degree in social work, and she earned her MSW from Hunter College School of Social Work while working at New York Hospital.
In 1977, Marjorie returned to The Rockefeller University to work as a medical social worker at the University Hospital, retiring in 1989. She served on the Hospital's Institutional Review Board (IRB) from 2002 to 2014. A beloved member of the RU community, she continues to be active in campus life, attending programs and events and supporting the Child and Family Center, the Hospital, the Noon Concerts, and the Peggy Rockefeller Concert Series.
At Hunter College, Marjorie is a longtime member of the Scholarship and Welfare Fund of the Alumni Association. She oversaw the Fund's Graduate Award program for 11 years.
Marjorie McCarty has a son, Paul Steiner, from her first marriage. Paul is an artist living in Santa Fe, New Mexico.
Printing is not supported at the primary Gallery Thumbnail page. Please first navigate to a specific Image before printing.