Preview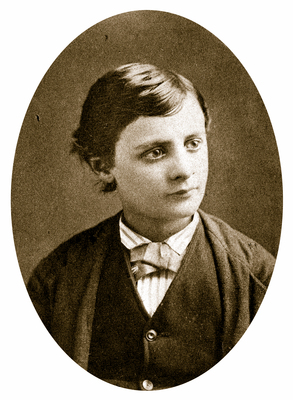 Description
Simon Flexner as a young boy, circa 1871
Courtesy of the American Philosophical Society Library
The son of an immigrant Jewish peddler, Simon Flexner had been growing up in Louisville, Kentucky. When he was ten, his delinquency so worried his parents that his father arranged a private tour of the town jail as a warning to his son of where he would end up if he didn't change his way. Simon Flexner dropped out of school in the eighth grade, and until he fell victim, at sixteen, to typhoid fever, he had drifted from one menial job to another.
His nearly fatal illness and long convalescence transformed the indolent adolescent. As he himself expressed it, "I appear to have become wide awake almost at once". From a job as a drugstore apprentice he went on to earn a degree, with highest grades, at the Louisville College of Pharmacy, and was soon sharing ownership of a drugstore with one of his brothers.
In 1890, he moved to the Johns Hopkins University to study under William Henry Welch. Within two years, Flexner was named associate professor and became Welch's first assistant.
Keywords
Simon Flexner, JEM, exhibit, library
COinS