Title
Preview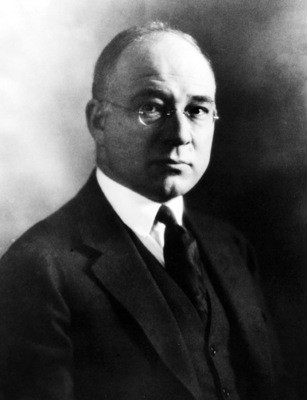 Description
Alfred E. Cohn, n.d.
Courtesy of The Rockefeller Archive Center
Alfred E. Cohn, one of the first cardiologists in the United States, was born in New York City and received the MD from the College of Physicians and Surgeons at Columbia University in 1904. Between 1907 and 1909 he studied in Freiburg, Vienna, and London. When he returned to the United States, Cohn joined the staff of Mount Sinai Hospital in New York. In 1911 he moved to the Rockefeller Hospital, bringing his electrocardiograph with him. He remained at Rockefeller for the rest of his career, retiring in 1944. In studies at the Rockefeller Hospital, Cohn developed the use of the electrocardiograph to characterize the functioning of the heart in human diseases such as pneumonia and rheumatic fever. His research also contributed to the basic understanding of electrical patterns produced by the heart, the anatomy of the heart, and the diagnosis of disease.
Keywords
RU Hospital, Alfred Cohn
COinS