Title
Preview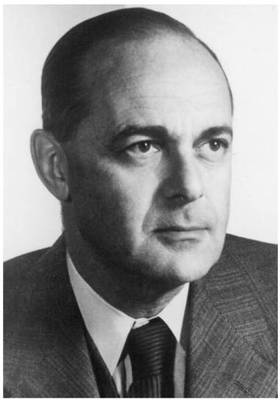 Description
Paul Weiss, circa 1955
Weiss, Paul (1898-1989) was an Austrian biologist who specialized in morphogenesis, development, differentiation, and neurobiology.
Weiss, who earned a doctorate in biology from the University of Vienna in 1931, is noted for his ground-breaking research in establishing the principle of cellular self-organization, the process in which cells reassembled from different organs become miniatures of the donor organs.
After receiving his doctorate, Weiss joined the Austrian Academy of Sciences as a researcher and came to the United States in 1931 to join Yale University as a Sterling Fellow. He also had long teaching and research stints at the University of Chicago and the Rockefeller Institute for Medical Research, where he headed up a lab that studied wound healing wounds and developing new surgical techniques to repair peripheral nerve tissue.
Weiss also was a prolific author and a popular teacher and mentor to students.
See also National Academy of Sciences Biographical Memoirs
Years at The Rockefeller University: 1954-1964; emeritus 1964-1989