Title
Preview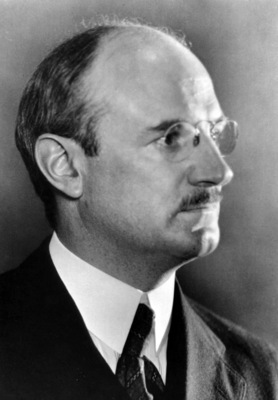 Description
Homer Swift, circa 1940s
Courtesy of the Rockefeller Archive Center
Swift, Homer Fordyce (1881-1953) was an American physician and scientist.
Born in Paines Hollow, New York, to Charles Fayette and Nancy Maria (Fordyce) Swift. He attended Adrian College (Michigan) 1898-1900 and received a Ph. B. from Western Reserve University, Cleveland in 1902. From 1902 to 1904, Swift attended Western Reserve Medical School and later graduated MS. from New York University and Bellevue Hospital Medical College in 1906. From 1906 through 1908, Swift was an intern at Presbyterian Hospital in New York. He served as an assistant in Pathology and Dermatology at New York University and Bellevue Hospital Medical College from 1908 until 1910. In 1910, Swift received an appointment as an assistant and assistant resident physician at the Rockefeller Institute for Medical Research's hospital and in 1912 he was made an associate. During this period, Swift's research focused on evaluating the use of salvarsan, a chemotherapeutic drug developed by Paul Ehrlich, for the treatment of syphilis. The treatment that he helped develop was known as the Swift-Ellis method and was widely employed at the time.
In 1914, Swift accepted an appointment as Associate Professor of Medicine at Columbia University, a position he held until 1917 at which time he took a similar post at Cornell University School of Medicine. Shortly thereafter, Swift obtained a leave to join the Presbyterian Hospital's military unit sent to Europe once the United State joined World War I. During the war, Swift was appointed Consultant to the First Army Corps and then the Third Army Corps. he also became a member of the American Red Cross Trench Fever Commission which looked for a cause and studied the effects of this louse-born malady.
After World War I, Homer Swift returned to New York again joining the Rockefeller Institute for Medical Research, initially as an associate member and then as a member (1922). During this period, he studied different varieties of streptococci. Swift also investigated the mechanism of rheumatism and its link to streptococcus infections. In this work, he collaborated with Rebecca C. Lancefield. In 1946, Swift retired but continued his investigations as a member emeritus of the Institute. Shortly before he died in 1953, he was recognized for his accomplishments in the study of rheumatic fever and was awarded the Distinguished Service Award of the American Rheumatism Association.
See also Modifying the First Drug Against Syphilis to Treat Central Nervous System Disease
Years at the Rockefeller Institute: 1910-1914; 1919-1946; emeritus 1946-1953