Title
Preview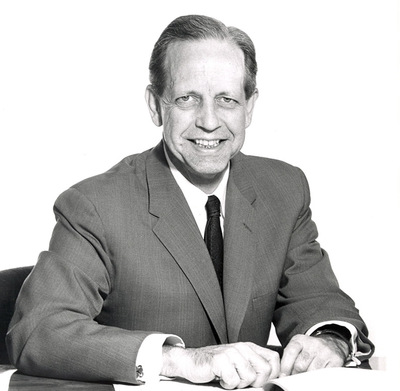 Description
Frank L. Horsfall, Jr., circa late 1960s
Horsfall joined the Rockefeller Institute in 1934 as a physician on the Hospital's pneumonia service. In 1937 he became head of a laboratory at the Rockefeller Foundation's International Health Division, located on the Institute's campus. Horsfall returned to the Rockefeller in 1941 as a member (full professor) of the Institute. He served as acting head of the Hospital during World War II, while the Hospital's director, Thomas Rivers, took many of the staff to Guam as a unit of the Navy. Many researchers trained in Horsfall's laboratory went on to distinguished careers, including Lewis Thomas, Edward Curnen, Harold Ginsberg, D.A.J. Tyrrell, M.R. Hilleman, E.D. Kilbourne, F.M. Davenport, and G.S. Mirick. In 1953 Horsfall was appointed to the new positions of vice president of the Institute and Physician-in-Chief of the Hospital. In 1959 Horsfall became director of the Sloan-Kettering Institute.
See also The First Successful Therapy for a Viral Infection in Animals and National Academy of Sciences Biographical Memoir
Years at the Rockefeller University: 1934-1937; 1941-1960
Keywords
Frank L. Horsfall, Jr.
COinS