Title
Preview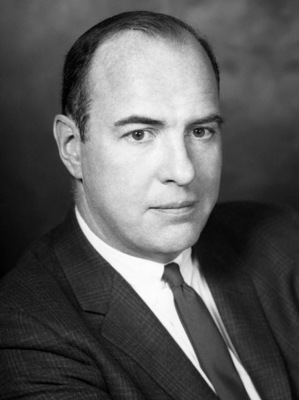 Description
Vincent Dole, circa 1940s
Courtesy of the Rockefeller Archive Center
Vincent P. Dole (1913-2006) was an American physician, clinician, and professor emeritus of Rockefeller University best known for developing methadone maintenance treatment for heroin addiction with his wife, psychiatrist Marie Nyswander (1919-1986). Born in Chicago in 1913, Dole obtained his undergraduate degree in mathematics from Stanford University in 1934 before studying medicine at Harvard University, receiving his M.D. in 1939. He joined the Rockefeller Institute (which later became the Rockefeller University) in 1941, where his early research focused on the role that sodium and lipids played in metabolism, obesity, and high blood pressure. His work during this time, including a liquid diet that he developed, received professional and commercial attention.
In the early 1960s, Dr. Dole became troubled by the growing drug problem in New York City and decided to devote his laboratory to the study of addiction from a metabolic perspective. He consulted Dr. Marie Nyswander, the only person working in the field at the time who considered drug addiction to be a disease and not a personality defect. During their research in 1964 and 1965, they noticed a significant difference in the ways patients responded to methadone compared to the other substances they were testing. Methadone, a synthetic opioid developed in Germany during World War II, blocked patients' insatiable craving for heroin and restored their self-worth and ability to lead productive lives, as opposed to the extremely low retention rates and high relapse rates of programs that abruptly detoxed patients or attempted to eliminate their socially destructive tendencies, which Dole and Nyswander interpreted as drug-seeking behavior fueled by a disease kept in check by regular doses of methadone, comparable to a diabetic's need for insulin.
Dole and Nyswander received widespread recognition for their work in scientific communities and addiction communities alike. They were the recipients of the first annual Nyswander-Dole award in 1982, sponsored by the New York Urban Coalition, the New York State Division of Substance Abuse, and the Committee of Methadone Program Administrations. Dole also was the recipient of the prestigious Lasker Prize in 1988 and the Prince Mahidol Award in 1996. He was the author of over 100 scientific papers.
Years at The Rockefeller University: 1941-1983; emeritus 1983 -2006