Title
Preview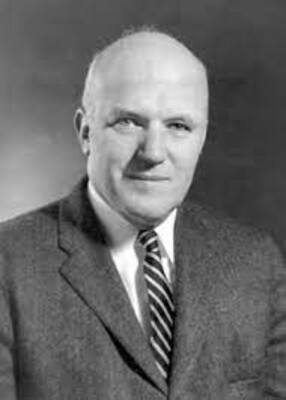 Description
Neal E. Miller, circa 1960s. Photo by Edgard E. Coon
Courtesy of the National Academy of Sciences
Neal E. Miller (1909 – 2002) was an American experimental psychologist. Miller was a leading force in studies of motivation and, learning and reward. His influence in the areas of biofeedback and behavioral medicine was equally invaluable.
Neal Elgar Miller was born on August 3, 1909, in Milwaukee, Wisconsin. He earned his bachelor's degree from the University of Washington in 1931, a master's from Stanford the next year, and his doctorate from Yale in 1935, where he eventually began teaching and became the first James Rowland Angell Professor of Psychology1 in 1952.
He spent a total of 30 years at Yale University (1936–1966), and in 1950 he was appointed professor at Yale, a position he held until 1966. In 1966 he began teaching at Rockefeller University and afterward spent the early 1970s teaching at Cornell University Medical College. In 1985 he returned to Yale as a research associate.
Years at The Rockefeller University: 1966-1981; emeritus 1980-2002
See also Bibliographical Memoirs and Neal Miller: 100 years Anniversary
Keywords
experimental psychology, motivation, learning, behavioral medicine
COinS