Title
Preview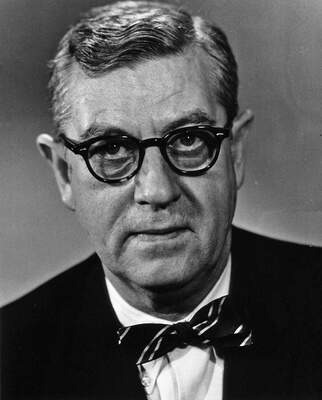 Description
Shannon, James A, circa 1960s
Courtesy of the National Library of Medicine in Bethesda, Maryland
James A. Shannon (1904 – 1994) was an American nephrologist who served as director of National Institutes of Health (NIH) from August 1, 1955 to August 31, 1968. In 1970 he became Professor and Special Assistant to the President of the Rockefeller University.
James Shannon was born in New York City. He graduated from College of the Holy Cross in 1925, and received his M.D. (1929) and Ph.D. (1935) from New York University. From 1935 to 1941, he worked primarily in the Physiological Laboratories at NYU, while also working at Bellevue Hospital. He then moved to Goldwater Hospital as director of medical research, and then to Squibb Institute for Medical Research in 1946. Shannon began his public health service in 1949 when he became Associate Director of the newly formed National Heart Institute at the National Institutes of Health.
Shannon's contributions to scientific research were in the field of kidney physiology. Between 1931 and 1941, he was the primary figure in the transformation of renal physiology from a qualitative observational science to a highly precise quantitative one. Shannon's experiments produced a number of fundamental chemical procedures to quantitatively measure exogenous compounds in both blood and urine. His research techniques and methodology also had a much broader impact, finding their way into other areas of basic and clinical physiology. During World War II, Shannon played a large role in the military's malaria research activities, working with the National Research Council and as a consultant on tropical diseases for the Secretary of War. Atabrine was administered in a dosage program developed by Shannon that successfully suppressed malaria in millions of troops throughout the South Pacific, becoming a more effective drug than quinine.
Years at The Rockefeller University: 1970-1975
See also Interview with James Shannon and Biographical Memoirs
Keywords
kidney physiology, malaria research, National Heart Institute
COinS