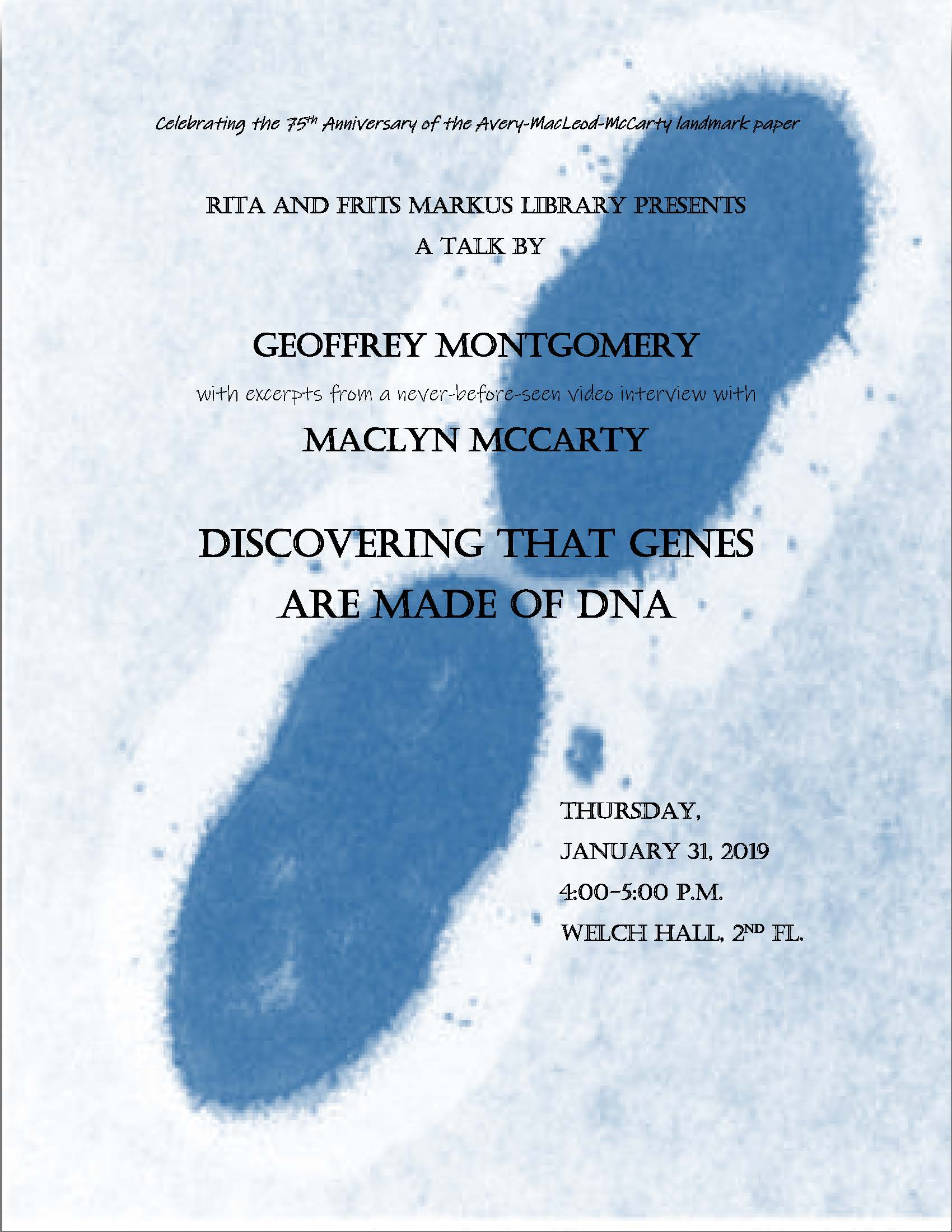 On February 1, 1944, The Journal of Experimental Medicine published an account by Oswald Avery, Colin MacLeod, and Maclyn McCarty of what Nobelist Peter Medawar called "the most interesting and portentous biological experiment of the 20th century." The paper concluded that the chemical substance causing a genetic transformation of pneumococcal bacterial types is DNA. By showing for the first time that DNA is a carrier of genetic information, Avery, MacLeod, and McCarty opened the gateway to the modern era of the life sciences.
Guided by excerpts from a 1998 video interview with McCarty, this talk will tell the story of how this "most interesting and portentous biological experiment" was the culmination of two epochal sets of investigations in Avery's Rockefeller Hospital Laboratory devoted to the bacteria responsible for lobar pneumonia. The first set laid the modern foundation for the chemical study and treatment of bacterial infectious disease, including the conjugate polysaccharide vaccines for pneumonia now given to millions of individuals. The second set used this same chemically-oriented paradigm to solve the decades-long mystery about the nature of pneumococcal transformation, and in the process discovered the stuff genes are made of.
Printing is not supported at the primary Gallery Thumbnail page. Please first navigate to a specific Image before printing.