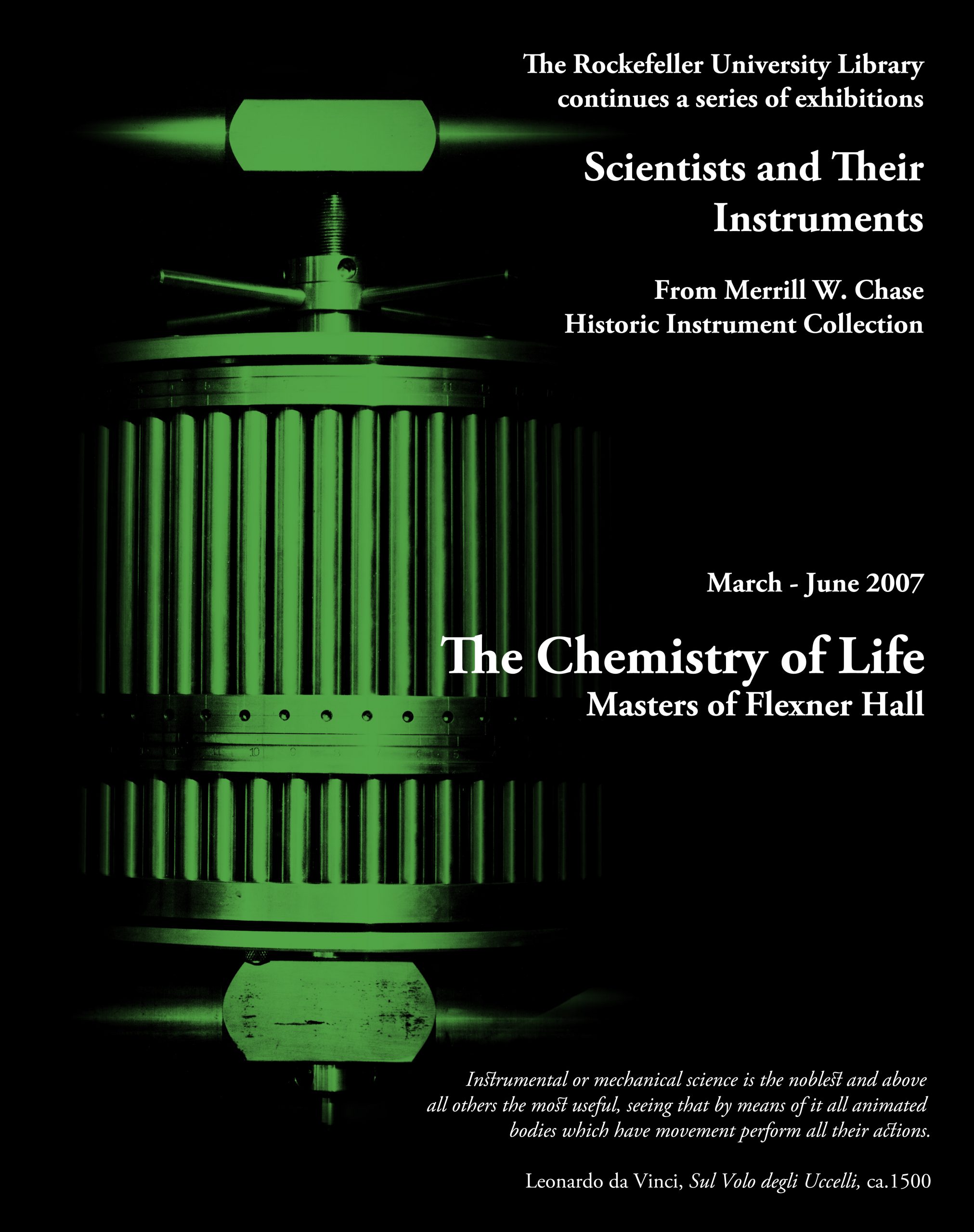 The Markus Library continues its "Scientists and Their Instruments" series of exhibits highlighting instruments from The University's Merrill W. Chase Historic Instrument Collection.
Since 1905, when Phoebus A. Levene who had studied with the great German chemist Emil Fischer, established the University's first chemical laboratory, much of the work by chemists at Rockefeller was conducted in Flexner Hall. For more than a century, scientists there have enhanced our understanding of the molecular basis of life — specifically the relationship between the structure and function of nucleic acids and proteins. Their work, major findings, and tools for discoveries are the subject of this exhibit.
View other exhibits in this series: Odyssey in Science and Medicine and Tools for Discovery: Made at Rockefeller
Printing is not supported at the primary Gallery Thumbnail page. Please first navigate to a specific Image before printing.