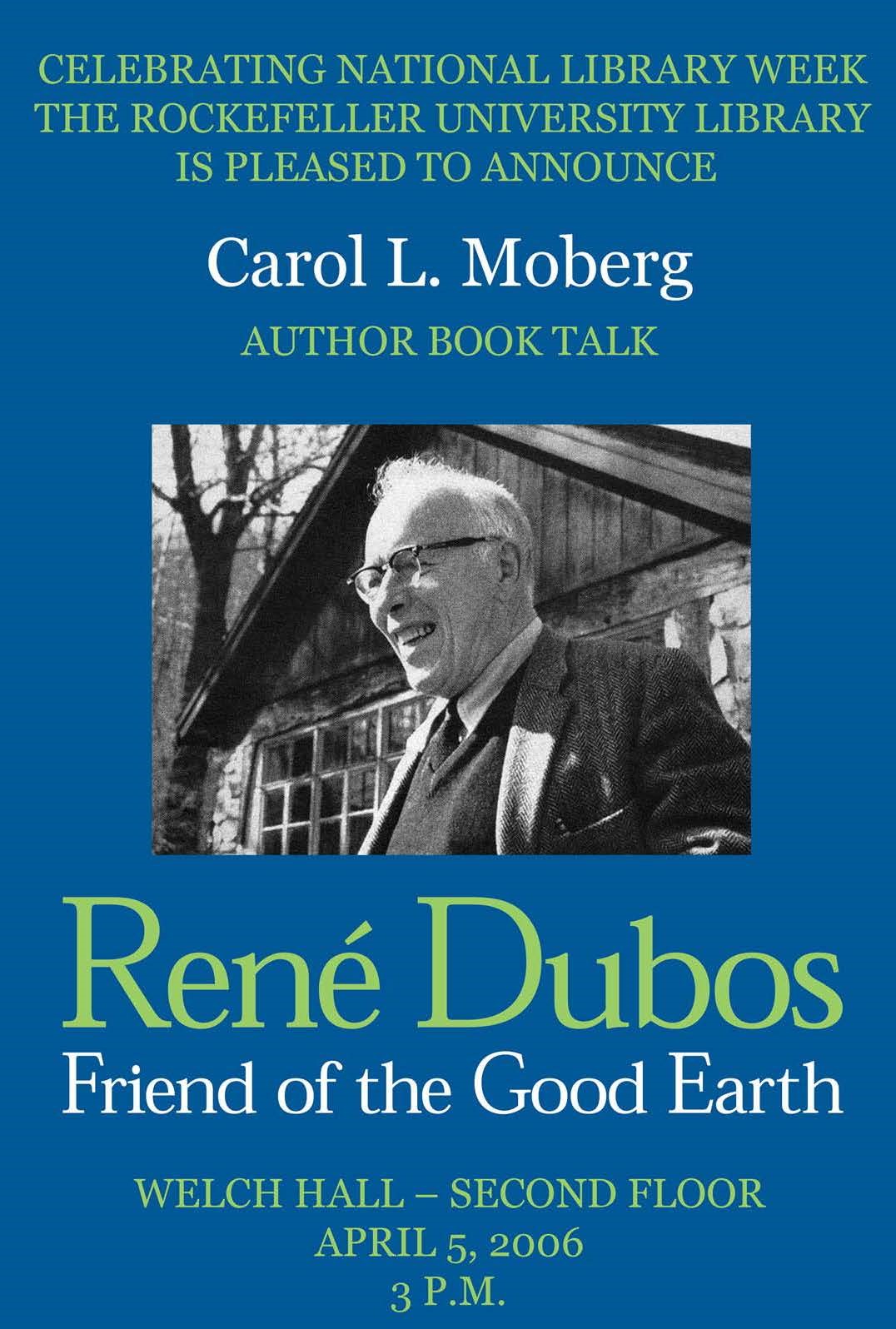 René Dubos, Friend of the Good Earth : Microbiologist, Medical Scientist, Environmentalist.
ASM Press, 2005.
Carol L. Moberg worked with Rene Dubos while he was writing his major works on the environment. Documenting his life from his birth in 1901 to his death in 1982, her book examines the intriguing career of Dubos and his tremendous impact on science, medicine, and society. Carol L. Moberg is on the faculty of The Rockefeller University and has Ph.D. in comparative literature from Columbia University.
Printing is not supported at the primary Gallery Thumbnail page. Please first navigate to a specific Image before printing.