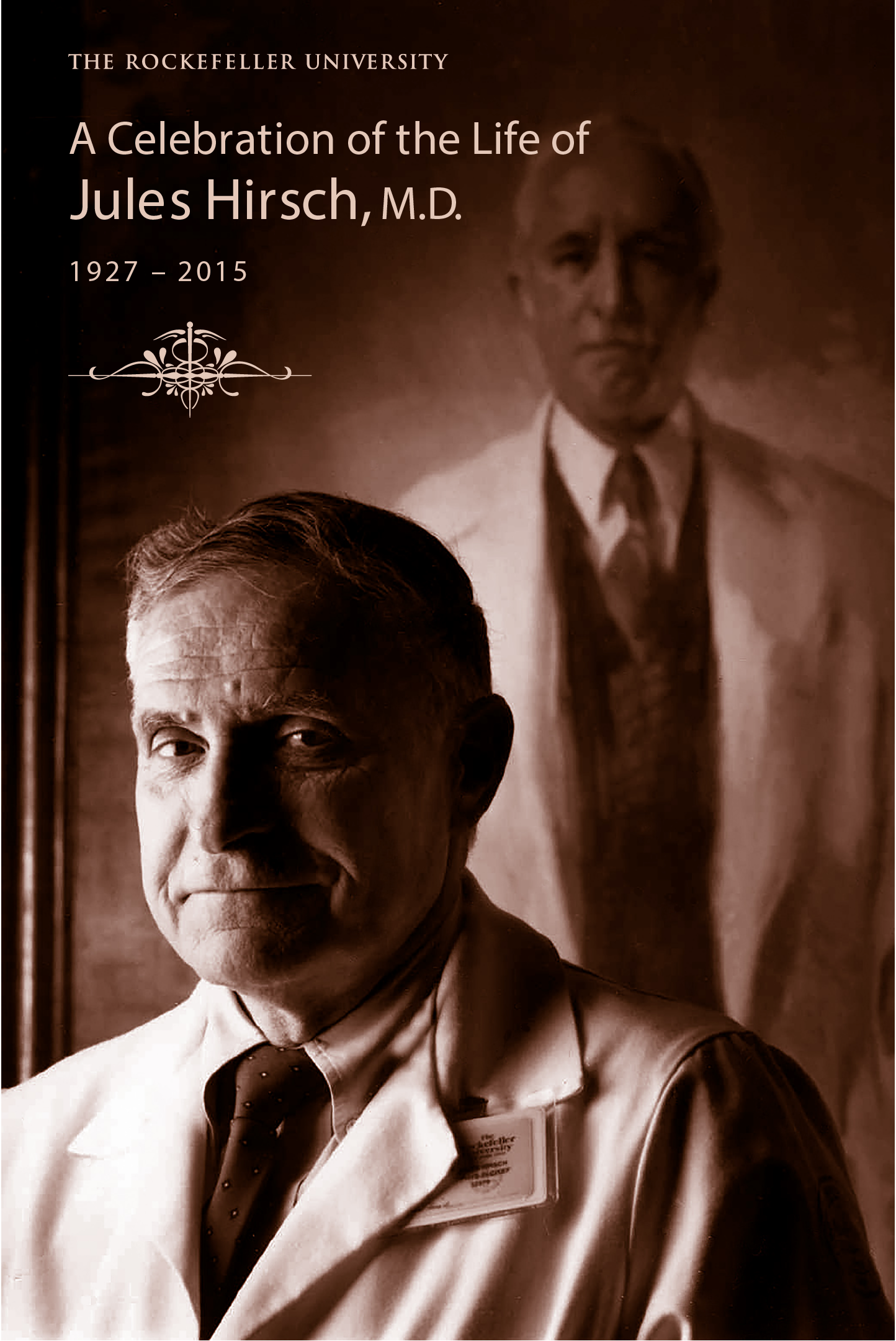 The Rockefeller University community remembers the life and work of Dr. Jules Hirsch, a brilliant clinical investigator and early leader in the study of human metabolism, who passed away on July 23, 2015 after a long illness. He was 88.
The exhibit from The Rita and Frits Markus Library highlights Jules Hirsch's major achievements and discoveries during his long career at The Rockefeller University Hospital and coincided with a 2016 campus celebration in his honor.
See also: Jules Hirsch Memoriam
Printing is not supported at the primary Gallery Thumbnail page. Please first navigate to a specific Image before printing.